If you are looking best washing machine repair in Al Barsha then you reached right place here. We at Naseem Electrical Works, Repair all types of washing machines at reasonably priced possibly you reside in al barsha or any place in Dubai, we offer you the best services of washing machine repair in Al barsha heights at your door step. We have been professional in repairing a variety of washing machines such as: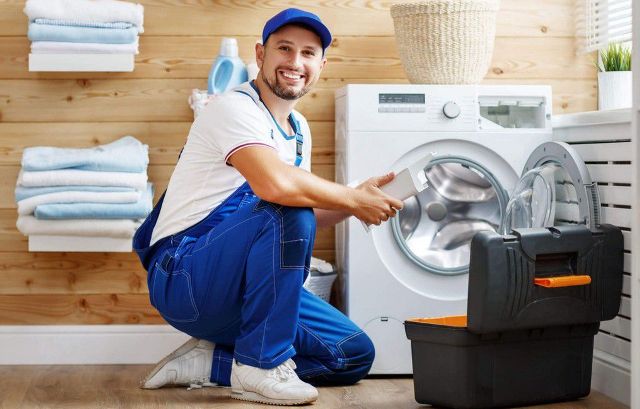 Top Loading Washing Machines Repair Service in Al Barsha
Repair Automatic Washing Machines in Barsha Heights
Combination Units
Semi-Automatic Washing Machines
Compact Washing Machines
Front Loading Washing Machines 
To Get Fast Reply And Technical Assistance Call Us +971558683993 for repairing washing machine in Barsha Height
Washing Machine Services and Repair In Al Barsha And Every area In Dubai
Professional Washing Machine Repair In Al Barsha South
Expert and skilled washing machine repair and service experts in al barsha dubai. If you are looking for the below: 
Best Washing Machine Repair in Barsha Heights

Professional Washing Machine Repair in Al Barsha

Skilled Washing Machine Repair Al Barsha South

Experience Washing Machine Repair and Service in Al Barsha 1

Expert Washing Machine Repair near me

Qualified Washing Machine Technician in Al Barsha 2
At Naseem-Electric we consider attention of most of your washing machine repair requirements. We provide fast and high quality washing machine repair service Al Barsha in Dubai.
Your washing machine is a requirement for your way of life as it decreases the hard work and efforts in washing the complete family's outfits. Therefore it must should have excellent care. Naseem Electric Repair may be the finest choice to deal with your electric partner. Let us know when there is any difficulty along with your washing machine we'll repair it instantly. 
For Washing Machine Repair in Al Barsha Contact us at +971558683993
Your Washing Machine Should Repair Among the Following Challenges:
 Washing Machine Can make Noise:
There are many and varied reasons whenever a washing machine defines a loud noise but almost certainly there might be a component damaged or worn-out or the noise can come through the tremble of a water pump, towards the screeching of the belt or used tub bearings.
Washer Doesn't Turn on:
If the washer does not turn after that it could be an easy problem with the select or electric provide an excellent this stuff appear OK then you definitely should do something and give us a call at an expert specialist. Naseem Electric repair is a corporation of professional washing machine specialists, we have been constantly ready to assist our clients.
Washing Machine Does not Drain Effectively:
Often it takes place once the drain hose is clogged it will be repaired very easily but there are a few other feasible factors as well. Should you not have the specific issue then it is best to call a professional to save oneself from any type of bigger loss.
Washing Machine Does not spin:
Should your washing machine doesn't spin even the present provide is on then there could be a significant issue. Firstly, you have to show your washing machine off in order to save yourself from any type of hazard just like a short circuit or losing of cables, etc. After that call for a professional washing machine repair service.
Washing Machine Presents Burning Smell:
Should your washing machine provides burning up smell after that it really is certainly a significant problem. You mustn't make an effort to feel it or change it on once again. Simply call something consultant for instant defensive activities as well as for the servicing and fixing of your washing machine.
Washing Machine Leakage:
Leakage in the washing machine could cause some other main issues within your washing machine such as short circuit or burning associated with some other electrical components. Naseem Electrical Works can examine and repair your washing machine punctually.
We at Naseem Electrical Works provide you with powerful washing machine repair in al barsha. Around, you can find a powerful and durable option for all problems you face in your washing machine repair al barsha dubai. Furthermore, our services are available all over Dubai. Get in touch with all of us for dependable washing machine repair Al Barsha.