Best Dryer Repair Services in Dubai +971558683993
A dryer is a appliances for the home technological innovation that eliminates dampness from apparel, bed linens, and other fabrics very quickly once the clothing is cleaned in a washing machine. Also, should you face any issue along with your dryer machine; this can waste lots of time. Should you make an effort to repair it yourself, you might find yourself in a challenging circumstance, So contact a best dryer repair or professional dryer repair in Dubai. Naseem Electrical Repair has become the most trustworthy appliances for the home repair businesses in Dubai which has presented services for a long time in Dubai.
Our dryer repair professionals are skilled and certified by the service center and repair most brands of dryers. Make contact with our team and reserve an agreement for dryer repair in Dubai. We assure you that folks will repair your dryer machine successfully and rapidly. Naseem Electrical repair professionals can fix both industrial and domestic home appliances in Dubai.
Our Dryer repair professionals are certified and authorized, So that they know the best answer to solve the problem. Contact us should you have any queries. +971558683993
We Offer You High Quality Job
Naseem Electric provide 90 days warranty to each of your work.
It provides an extensive advantages bundle for every job.
Only one call you can book your brand's Dryer machine repair at your appointed time period.
Naseem Electric often attempts to provide outstanding support at a reasonable price.
Innovative and high quality dryer repair service in dubai is most significant
99% professional staff available for gurantee dryer repair in dubai marina
24/7 live support
Our Professionals Dryer Repair Services in Dubai
Our Professionals dryer repair are extremely dedicated. In Dubai our professionals dryer services are experienced and always attempt their best to satisfy customer requirements. Our 24/7 hour services astonished the clients that people are each time to get the call and available to operate the job. Our dryer repair services are extremely reasonable and trustwoarthy and that we provide high quality each time in every repair. Therefore the customer's rely upon us increases everyday. We offer guaranteed to repair and provide with time repairing.
Reasonable Dryer Repair Service in Dubai +971558683993
Never be anxious should your Dryer works unpredictably simply because Naseem Electric Repair Services can help you. Our a highly qualified and skilled specialists will certainly total your work rapidly and thoroughly manage your Dryer. Naseem Repair Services is the most suitable choice for thorough maintenance and repair services. We in addition offer a listing of regular dryer signs that can assist you find out about your Dryer. Also, calling us is not hard whatsoever. All you should do is routine a scheduled appointment using our contact number, explain the indications your product is featuring, and we'll assist you to troubleshoot the problem quickly and fairly. Our solutions and elements include a guarantee.
Naseem Electrical Repair Dubai provides a wide selection of appliances for the home repairing and our dryer repair service is extremely valued in Dubai. We provide high quality and expert dryer repair services in Dubai at very reasonable prices. Also, we also assurance our work with the same a significant near future. Often there are small difficulties with your appliance than our company only solve the issue without losing customers time, money and other resources. Sometimes you will find huge and important difficulty with the appliance and then put into effect the appliance to our workshop after repairing come back it towards the customer as quickly as possible with earlier notice to the customer.
We have been helping for almost 15 years in Dubai. Naseem Electrical Repair in Dubai is famous for top and reasonably priced dryer repairing service. A large number of clients are delighted by us. And always present High quality Services to our clients. We never ever impose an excessive amount for the service. We value the customer and fee a small amount of money. For repairing we provide assured services if you want Dryer Machine repair in Dubai then you must call us.
You Can Call or WhatsApp at +971558683993
Dryer Repair Dubai Marina, Palm Jumeirah, Downtown, Business Bay
We Repair these Dryer Machines
Gas and Electric Dryers
Condenser Dryer
Heat Pump Condenser Dryer
Vented Dryers
The Dryer Will not Turn On
Many people use dryers frequently, filling their clothing and switching them on. What goes on if your Dryer won't turn on whenever you try to use it? Calling professionals, in such cases, is the very first thing you have to do (Naseem Electrical Repair).
While these professionals arrive, they might look at different circumstances to determine the main of this issue. When a situation such as this arises, a professional in appliance repair will analyze the Dryer's circuit breaker initial. This breaker will quickly switch off if a power spike has brought on it. Other issues that may cause a dryer to not switch on add a deterioration dryer door switch or even a broken power line.
Too much Noise is One of the Most frequent Dryer Issues
The glides might be harmed if the Dryer is making a knocking sound. Many dryers have glides, that are small plastic pieces in front of the drum. These kinds of glides will weaken and crack after a while, leading to extreme noise problems.
A professional in appliance repair will even examine the health of the Dryer's blower wheel and also drum support roller although trying to determine the source of this noise. If some of these elements is broken, an expert can easily change them.
Clothing Remains Wrinkled When It Comes Out of the Dryer
The issue is a result of you fitted a lot of clothes in the washer simultaneously. It is usually possible to modify the settings of the Dryer and washer you're utilizing. If you take on all these steps but the issue continues, then your Dryer must be repaired. Extracting the heating element through the Dryer will be the smart choice in that circumstance. If the present factor is not offering sufficient ambiance, this could cause difficulties with wrinkled and wet clothing.
The Dryer Won't Tumble Properly
A damaged belt could cause the Dryer to prevent switching. If the belt isn't shifting the drum because it must, it will be hard to dry clothes to remain them away from wrinkles. Because the difficulty of the procedure for transforming out your belt of a dryer and drum, you will need to utilize experts to do the job.
Normally, this problem appear from a stuck motor or damaged assistance elements. The cost of changing these important factors is worth the cost.
The Dryer Is not Making Heat
The clothing will continue to emerge wet if you have inadequate Heat, while you can listen to your Dryer swirling the clothes. What is dryer adjustments before calling professionals to recognize the problem. These issues might create if the temperatures is not really set the right way. A professional would often analyze the thermal blend whenever a dryer isn't creating Heat. Keeping your Dryer from overheating is a objective of this blend. A dryer will not regularly manage to warm up whatsoever with breaks. This issue are often caused by the temperature switch on your Dryer's user interface. You have to look for professional help prior to more issues start.
Issues with the Dryer Overheating
If the Dryer starts overheating, then your heats on your Dryer thumps out, it will also harm & little fires in your clothes. One of many possible reasons for this heating issue is a deterioration temperature setting. Your family would be in danger if you wait long to engage a professional to fix this problem. For this reason you have to act fast to have a professional dryer repair expert in Dubai.
Dryer Repair Parts that Naseem Electrical Repair Provides:
Fuses, Idler pulleys, Heating system coils, Blower fan edge, Temperature switches, Door catch, Door hit, Door switch, Drive belt, Drive motor, Drum, Drum glide bearing, Drum assistance roller kit, Electric manage board, Flame Sensor, Drum glide bearing, Drum support roller kit, Felt drum seal, Gas valve coil kit, Heater relay, Heating factor, High-limit security temperature setting, Idler pulley, Idler pulley bracket, Idler pulley tension spring, Motor relay, Igniter, Timer, Thermistor, Thermal cut-off fuse, Thermal fuse, Working thermostat, Power cord, etc.
We Repair These Dryer Brands
Bosch Dryer Machine, General Electric, Samsung, Roper Industries, LG Electronics, Maytag, Electrolux, Kitchen Aid, Hotpoint, Magic Chef, Amana Corporation, RCA, Miele, Fagor, Haier, etc.
Why Select Our Dryer Repair Professional?
Clear Pricing
When our dryer repair specialist completely diagnoses your trouble, ideas a complete estimation fixed it. (No hidden Fees) All the prices are clear
Same Day & Next Day Service
We are delivering same-day dryer repair service and emergency repairing in Dubai. We are a huge number of home appliances, And we will arrive at your location in time.
Professional Dryer Repair
Because each expert has years of knowledge servicing all major brands, you are able to relax realizing that they will repair your appliance effectively.
Our Service Areas +971558683993
We provide Reasonable, High quality, Professional Dryer Repair Services Dubai Marina, Dryer Repair Downtown Dubai, Dryer Repair Palm Jumeirah, Dryer Repair Jumeirah Village, Dryer Repair Business Bay, Dryer Repair JLT Cluster, Dryer Repair JLT, Dryer Repair JBL, Dryer Repair Internet City, Dryer Repair Burj Al Arab, Dryer Repair International City, Dryer Repair Jumeirah Hill, Dryer Repair Jumeirah Lakes, Dryer Repair Knowledge Park, Dryer Repair Al Quoz, Dryer Repair Satwa Dubai, Dryer Repair Jumeirah Heights, Dryer Repair The Springs Souk, Dryer Repair Jumeirah Golf Estates, Dryer Repair Jumeirah Springs, Dryer Repair Jumeirah Greens, Dryer Repair Bluewaters Island, Dryer Repair Arabian Ranches, Dryer Repair Jumeirah Meadows, Dryer Repair Sports Park, Dryer Repair Palm Island, Dryer Repair All Areas of Palm Jumeirah, Dryer Repair Frond A to P, Dryer Repair Barsha Heights, Dryer Repair Al Barsha, Dryer Repair Al Manara, Dryer Repair Al Sufouh, Dryer Repair Umm Al Sheif, Dryer Repair AL Safa, Dryer Repair Umm Al Suqeim, and All other Areas of Dubai.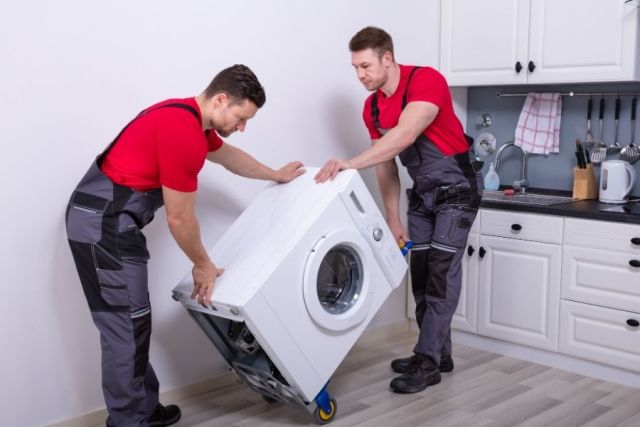 If you want a fast and guaranteed low cost dryer repair in dubai then call us through call or WhatsApp at +971558683993
Relevant Queries That People Search:
Dryer Repair Service
Dryer Repair in Dubai
Dryer Repair Service Near Me
Dryer Repair Technicians
Dryer Repair Near Me
Dryer Maintenance Dubai