Our Aim – Quality Assurance
For Emergency Electronics Repair Service in Dubai? Don't wait. Just call us +971558683993
Don't wait. Just call us +971558683993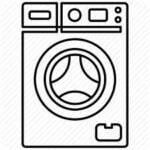 Washing Machine
We offer excellent repair service at affordable cost without having to sacrifice the high quality. Our objective is to expand life of your washing machine in a fast and economical way.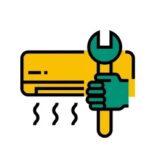 AC Repair
Best commercial maintenance services professional in Dubai. experienced technical services. Air conditioning no longer working as it should? We'll enable you to get back up and running in no time! Fast & Reasonably priced Service.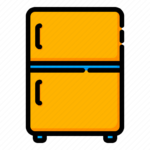 Fridge Repair
Fridge Repair in Dubai is really a service which is require of everybody. You'll definitely search for expert fridge repair service professional in Dubai. Thankfully you are at best place.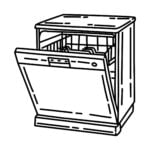 Stove Repair
We have been top in Dubai for electric stove repair services. Electric stove no longer working, electric stove plates aren't warming up, electric stove components substitute and fix, we repair all.

Our Mission
Naseem Electrical Is Really Trusted Service Point For All Electrical Products
Assurance you have an expert working on your appliances
WHY US ?
_
Welcome to

Naseem Electrical Dubai?
Our organization repair the urgent services of electronic products without Extra charges. In this short time does not affect the high quality of work. We Works with AC Repair, Washing Machine Repair, Refrigerator or Fridge Repair, Dishwasher Repair, Oven/Stove, Dryer Machine Repair, Also repairing services of Microwave.
High-quality services 24/7
Guarantee of Genuine Parts
We Provide Following Services
Air Conditioner Repair
We are Professional in Ac Repair Services, Brand new Ac Installation, AC Service in Dubai. Our Specialists are Highly Experienced for Air Conditioner Repair Services in Dubai.
Fridge Repair
We Repair all kinds of Fridge or Refrigerator problems including Refrigerator Light not working. Fridge performs with noisy compressor. Sealed Door or Torn Gasket. Refrigerator is not perfect cooling.
Washing Machine Repair
We Repairing of Washing Machine all Brands. Washing Machine Not Switching On or Washing Machine Not really Rotating Correctly. We Perform all Washing Machine Repair.
Dishwasher Repair
Dishwashers are daily usage product. Dishwashers performs for a long time, but sometime unexpected problems happened. We are providing professional dish washer repair services in Dubai.
Dryer Repair
Best Solutions For Dryer Repair In Dubai At Naseem Electrical Works. Dryer is not rotating, Dryer will not turn on, Dryer can make noise, Dryer provides burning up smell, Dryer water leakage.
Microwave Repair
We perform services of electric microwave oven in Dubai with original parts. Microwave heating issue, button repair or burner issue, we can provide services of all kinds microwave repair in Dubai.
Washing Machine Repair Dubai +971558683993
Wow this Naseem electrical work is so good and weekly work thank you guys and you are both so good and kindness God bless you all
Call them to fix my washing machine reach on time staff is friendly and good there praise is affordable
This compny quick to response difrent style of work thanks to fix my washing machine
لديهم تفاني في العمل محترمين أحسنتم
This company solve my problem I face issu in my washing machine they solve it in 30 mins only at my place thank you guys
Call them to clean my ac staff is frindly they done great job thanks gyes
Ranjith Ekanayaka
2022-05-07
Mr nasim I wil send you any requmeny please let know futures work
Ransford Quarcoopome
2022-05-06
Thanks you to fix my chiller happy for there job
Juney June June June June Alejo
2022-05-06
Call them to fix my air conditioner fix it with in 30 mins they are really professional recomend them
Gapalan Jemekha
2022-05-05
Found them professional staff is freindly recommend them professional